Just before I went off on my long summer break (very nice thank you), I did a podcast on the Guardian website about population.  It's well worth listening to – there's more than just me on there,  including some clips from a family in Uganda which set out very clearly the pros and cons of having lots of children from the individuals' point of view. But these were my main points for the discussion:
Even if you do think that population growth is a problem (which I don't necessarily), then it's one that is quietly solving itself.  In 1960 the average woman had about 5 children, while in 2005 she had less than 3 (data from UN).  Nearly half the world's population now live in countries where the population is steady.   
There's absolutely no evidence that future population growth will be a problem for humanity as a whole.  Of course collecting evidence about things that haven't happened yet is problematic. to say the least.  But, unusually, history is on the side of the optimists here.  People have been regularly predicting doom and gloom from population growth since Thomas Malthus first wrote about it in 1798.  They have all been proved conclusively wrong.  People today are healthier, happier and longer lived than Malthus could possibly have imagined.  There is no reason to think that today's doom-mongers on population will fare any better. 
Climate change is not a population problem.  It's a consumption problem.  People in rich countries, where population is static or falling, consume many hundreds of times more carbon than people in the poor countries where population is still rising.  Let's start with the problem we have now – consumption in rich countries - rather than worrying about some hypothetical future when everyone in Mali has a washing machine and two cars.  I can't wait for that day.  But I am also sure by then that the technological landscape will look quite different (driven partly by changing market incentives resulting from high oil prices).  Really, if you're worried about climate change there's quite enough real problems to tackle now rather than agonising about hypotheticals long into the future. 
Population growth doesn't cause famines.  Lack of food is a political problem – it's not too many people in Somalia that's causing the famine, it's apalling government, violence and corruption.  In fact, globally per capita food production has been rising steadily since the 1960s, and in Africa since the 1980s (according to the FAO's data). It's true that sometimes individual regions become unable to support their populations – because of drought or even, sometimes, local population pressures.  But then people up sticks and move, as they have always done through many centuries.  Global population policies really aren't the point here.
Population growth doesn't cause poverty.  All the talk about rapid population growth in poor countries might make you think that they are more populated than rich countries. In fact, most poorer countries have much lower population densities than rich ones (World Bank data), even if their population might be growing more rapidly.  And it's when people move to cities, to areas of high population density, that development really takes off.  Changing demographics do affect development – but not necessarily negatively.  In some countries falling fertility rates are potentially allowing for a boost in growth as there's a large number of young adults without too many dependent children to care for, while in others falling population is a problem, leaving large numbers of old people with too few younger relatives to care for them.  It all depends.
This debate makes me pretty angry.  Arguments that go on and on in the complete absence of any evidence or data have that effect.  And sometimes there's a nasty tinge of blaming people for their own poverty.  But – there is a huge problem with population growth, and that's if it's not wanted by the people who are actually having the children.  Population is a women's rights issue.  If women don't have access to contraception and abortion to control their fertility then individual lives can be limited and blighted by unwanted and dangerous pregancies and by the financial and practical difficulties of caring for a big family. So there are some very good reasons to worry about population, and to scale up aid for family planning – but, really, a coming population apocalypse is not one of them.
September 14, 2011 at 5:52 pm | More on Climate and resource scarcity, Economics and development | 20 Comments
The Millennium Development Goals (MDGs) – the UN Poverty Targets – are just a few years away from judgment day – 2015 – so it's a pretty good time to ask how are they doing – especially as people start to think about a new generation of MDGs or MDGs 2.0. In fact how the world fares on the current MDGs may well determine if there is even a second set.
A new report out this week from Ben Leo and Ross Thuotte using the latest available data  (see interactive maps here and data excel here and paper here and country-by-country graphs here) outlines where countries are. The key findings this year are:
- Overall, low-income countries' progress toward the highly ambitious MDGs improved modestly this year while middle-income countries' performance declined slightly because of a deterioration in the Middle East and North Africa.
- Low-income countries improved this year, on average, on four core MDG target indicators: extreme poverty, hunger, HIV/AIDs, and water. Performance declined modestly for three core MDG indicators: education, gender equality, and child mortality.
- Among low-income countries, Sri Lanka, Bangladesh, and Niger produced the most dramatic improvements this year. For middle-income countries, Mexico and Uruguay exhibited the most dramatic improvements. Honduras and Ecuador remain tied for the best performing countries. Others in the top 10 achievers include – not surprisingly - Brazil, China, and Vietnam and surprisingly (perhaps?) are - Cambodia, Egypt (erm… and Tunisia did well last year on the MDGs), El Salvador and Sri Lanka.
However, the authors note that:
- Widespread data revisions or retractions affected a number of countries' MDG Progress Index scores, particularly in relation to the education indicator. This effect highlights the practical limitations of attempting to track annual MDG progress and the sensitivity of performance trends to often poor, non-static data sources.
Erm… oh dear – just a few years away from judgment day (2015) and the data is subject to 'widespread revisions' ? eg 31 of 67 countries with data revised their data for the education MDG.
And about a quarter of countries countries don't have a baseline to judge if specific MDGs are met.
As debates on MDGs 2.0 begin what are the implications of the above? Maybe chose targets for data that exists at the outset (ie the baseline) so one can judge if the targets are met?
All of this is a bit worrying of course because data matters not only to wonky geeks – but how can one judge any kind of results without a full set of data? (and one that isn't subject to substantial revisions year-to-year…).
September 12, 2011 at 12:35 pm | More on Africa, Economics and development, Global system | 3 Comments
With Obama about to attempt to get back on the front foot with a major speech on jobs to both houses of Congress on Thursday, it's dispiriting to see the headwinds faced by the 'green jobs' agenda.
Back at the time of the US stimulus package, the argument was that investing in clean technology and infrastructure renewal for sustainability would deliver a big dividend in employment creation – a win/win for economy and environment. But a look at today's opinion page in the US tells a different story. Here's US political analyst Charlie Cook, quoted in the FT this morning:
"The administration got too enamoured of the concept of green jobs and politically correct jobs [in the previous stimulus package], but this time we need boots, jeans and helmets. That is what you are looking for," Mr Cook says.
Not the sort of language you want to be hearing from agenda-setting opinion formers. Or how about this from David Brooks in the NYT two days ago:
The gigantic public investments in green energy may be stimulating innovation and helping the environment. But they are not evidence that the government knows how to create private-sector jobs…

…The problem is the results are indirect, the jobs take a long time to emerge and the market may end up favoring old-energy sources instead of shiny new ones. So politicians invariably go for the instant rush. They try to use taxpayer money to create private jobs now. But they end up wasting billions.

We should pursue green innovation. We just shouldn't imagine these efforts will create the jobs we need.
Brooks quotes a range of on-the ground stories and experience to back his point, like this from Aaron Glantz on solar in the Bay Insider a month ago:
Flanked by a cadre of local political leaders, Mayor Chuck Reed of San Jose used a ribbon-cutting ceremony for a solar power company last week to talk up the promise of the green economy. Reed called the opening of the new headquarters of SolFocus, which produces large, free-standing solar panels, an "enormously important" development for the city's economy.

"Clean technology is the next wave of innovation that Silicon Valley needs to capture," the mayor said, noting that the San Jose City Council had committed to increasing the number of "green jobs" in the city to 25,000 by 2022. San Jose currently has 4,350 such jobs, according to city officials. But SolFocus assembles its solar panels in China, and the new San Jose headquarters employs just 90 people. In the Bay Area as in much of the country, the green economy is not proving to be the job-creation engine that many politicians envisioned.
Or this by Sunil Sharan on smart meters in the Washington Post last year:
It typically takes a team of two certified electricians half an hour to replace the old, spinning meter. In one day, two people can install about 15 new meters, or about 5,000 in a year. Were a million smart meters to be installed in a year, 400 installation jobs would be created. It follows that the planned U.S. deployment of 20 million smart meters over five years, or 4 million per year, should create 1,600 installation jobs. Unless more meters are added to the annual deployment schedule, this workforce of 1,600 should cover installation needs for the next five years.
But the manufacturing jobs will be overseas, he adds, echoing Glantz; and as for R&D or IT services, again, you're talking about hundreds, not hundreds of thousands, of jobs. And, he goes on:
Now let's consider job losses. It takes one worker today roughly 15 minutes to read a single meter. So in a day, a meter reader can scan about 30 meters, or about 700 meters a month. Meters are typically read once a month, making it the base period to calculate meter-reading jobs. Reading a million meters every month engages about 1,400 personnel. In five years, 20 million manually read meters are expected to disappear, taking with them some 28,000 meter-reading jobs.

In other words, instead of creating jobs, smart metering will probably result in net job destruction. This should not be surprising because the main method of making the electrical grid "smart" is by automating its functions. Automation by definition obviates the need for people.
Or for yet another example, have a look at this for a case study from the UK. As I say, it's dispiriting stuff.  But to put cards on the table, I never did buy the full extent of the green jobs argument. Here's an extract from a post I did in June 2010:
Sure, there'll be some new jobs putting up windmills, insulating attics and making fuel cells. There'll also be lots of jobs lost in (where to start?) coal mining, aviation, oil exploration and refining, long haul tourism, shipping, ports, energy intensive industries… and so on.

Now we can have an argument about whether we're looking at a net gain or a net loss in employment terms. But let's be clear that while we're having it, everyone who works in the above sectors will be mobilising like hell to oppose anything that threatens their interests (anything effective, in other words). As David Steven and I observed a while back, the problem with climate action is that it has the opposite dynamic to chess:

With every step that is taken towards an endgame, the number of pieces on the board will grow, not shrink. Swarming behaviour will become increasingly evident, as factions of all kinds are suddenly, and with unpredictable effect, galvanised into a passionate attempt to protect their interests.

My problem with the 'all must win prizes' narrative of Green New Deals, then, is that it's disingenuous in its Pollyanna-like optimism. It overlooks that doing anything effective on climate will create both winners and losers – and that the losers will tend to be noisier and more visible.
I know everyone's desperately keen to have sunny, shiny stories to tell about the 'green economy', but in reality political economy transitions like the one ahead of us to a low carbon economy always involve winners and losers – and the wins tend to be long term, while the losers are here, now and noisy. Wondering by now what I'd do instead? That's covered in the remainder of the post quoted from above – read the whole thing.
September 7, 2011 at 7:31 pm | More on Climate and resource scarcity, Economics and development | 1 Comment
From MDGs to… SDGs? That's one of the ideas swirling around in discussions ahead of the Rio 2012 sustainable development summit next year, anyway.
You can see the attraction. With less than a year to go, there are precious few concrete ideas on the table for what the summit might produce, especially in the area of "institutional framework for sustainable development", one of two key themes for the event (sure, there's much talk of a new World Environment Organisation, but colour me very unconvinced of the case for that). So might SDGs help to fill the gap?
Well, that would depend on what they cover. The government of Colombia has set out a proposal for SDGs that would cover various sectors – atmosphere, climate resilience, land degradation, sustainable agriculture, biotech, waste and so forth. This would mainly be about 'reaffirming' (that awful word – who, other than diplomats, ever 'reaffirms' anything?) commitments made at Rio 1992. But you have to wonder: important though delivery of existing commitments undoubtedly is, is 'reaffirmation' of stuff agreed 20 years ago really going to set any pluses racing outside the sustainable development priesthood?
Much more interesting, on the other hand, is the idea that SDGs could provide an institutional foundation for the nine planetary boundaries identified – and quantified – by the Stockholm Resilience Centre (see also this previous GD post). The core idea in the boundaries approach is to define a 'safe operating space for humanity' – and, of course, the global economy. So if you're looking for a serious synthesis of environment and economic development, this is ground zero.
Of course, a host of questions would still need to be answered. One would be about what timeline the SDGs would span: 25 years, like the MDGs' 1990-2015 timescale, or much longer than that?
There's also the small question of which countries would be covered, and how. The MDGs were basically about developing countries (Goal 8 notwithstanding) – an approach that clearly wouldn't be possible with SDGs, given the huge sustainability impact of consumptions levels in rich countries. So would the SDGs apply globally, but not to specific countries – leaving them open to the charge that they're rhetorical aspirations, not serious engines of change? Or would they apply to individual states – opening up the issue of how to differentiate countries' commitments?
Then, of course, we'd need to know how the SDGs would relate to the MDGs. Some (greens, especially) would like to see SDGs replace MDGs beyond 2015. But lots of developing countries would be deeply suspicious of any perceived dilution of focus on poverty reduction, or anything that looked like it might 'pull the ladder up after developed countries' by denying them space to develop – and large and influential aid donors might well agree.
And we'd need to figure out an institutional home for the Goals, too. It would be crucial for them not to be 'owned' by the environment priesthood – if SDGs became seen as UNEP's baby, they'd be stillborn at birth. Instead, it might be interesting to set up a new, independent, scientifically based international institution to monitor planetary boundaries – kind of like a global Congressional Budget Office for planetary boundaries. (Normally, I'm adamantly opposed to creating new international institutions, given how many we have already – but here, I think there's a compelling case.)
Finally, there's the question of process. It's almost certainly too late to define any set of SDGs in time for Rio. Instead, the best option now would be for Rio to provide a launch pad for a process to define a set of SDGs – perhaps leaving open, for now, how they might relate to post-2015 MDGs further down the line. This would create valuable time for some serious outreach, above all to developing countries – though not too much time, given that you'd want to have the SDGs finalised before the US slides back into Presidential election mode from 2015 onwards. 12-18 months would probably be about right – with the Goals signed off at a UN summit in, say, spring 2014.
September 6, 2011 at 9:59 am | More on Climate and resource scarcity, Economics and development, Global system, Key Posts | 7 Comments
What on earth was with this painfully cringeworthy waving at the Seoul G20? Heavens above – this is supposed to be a summit, not a school outing. If you look closely at the big version (click on photo), you can see that the world's leaders fall into 4 categories:
1) Those who are waving and – horror of horrors – think that the whole thing is not only acceptable, but great fun. Ban Ki-moon, Silvio Berlusconi, Herman Van Rompuy – fire your PR advisers and get new ones immediately. (Especially you, Van Rompuy – I just had to look you up on Wikipedia to confirm your first name. That's how much impact you've had, that is.)
2) Those who are waving, but dying inside as they do so. Look at Hu Jintao or Recep Tayyip Erdogan. Fellas - we feel your pain, but we're a bit alarmed that you felt the need to go with the crowd and wave anyway. Your citizens pay you to lead.
3) Those who refuse to wave, but give embarrassed rictus smiles instead. David Cameron and Jose Barroso, you get modest props for not going with the crowd. But those sheepish looks tell a different tale. You pass, but without distinction.
4) Those who not only refuse to wave, but make no secret of their amused contempt for everyone else for going along with what some duff photographer is demanding of them. Meles Zenawi, Angela Merkel, Lula da Silva, Nicolas Sarkozy – we salute you. Go set up a G4 together. You have my vote.
August 31, 2011 at 3:58 pm | More on Global system, Off topic | 4 Comments
Last Thursday, I published a grumpy post over on the blog of the Takshashila Institution, an excellent Indian think-tank. Why was I in a bad mood?
On Friday, India will use its month-long presidency of the United Nations Security Council to convene a discussion on the state of peacekeeping.  This is timely, as UN operations have been through a turbulent year, navigating crises in Côte d'Ivoire and Sudan.  There is talk of a new mission in Libya.  But this meeting is likely to be a bore.
And why did I think that the debate would be a snooze-fest?  Demonstrating a remarkable degree of foresight, I guessed that "Security Council diplomats will be thinking of how to beat the traffic from New York to Long Island's beach resorts once the debate is finished."  Er, no.  With Hurricane Irene almost literally on the horizon, everyone was probably wondering when they could go and stock up on bottled water and black truffles, or whatever ambassadors consume during hurricanes.
The debate was also overshadowed by the tragic attack on the UN offices in Nigeria.  Nonetheless, a quick read of the summary of the discussions suggests that they were every bit as tedious as I had predicted. Let's get a quick taster:
Most speakers in the ensuing discussion stressed the continuing importance of United Nations peacekeeping and the need for increased engagement by the partners involved.  In that context, many welcomed more regularized consultations with troop- and police-contributing countries and urged continuous improvement in cooperation among all stakeholders.  Many also called for innovative thinking in closing resource gaps, particularly in supplying such enablers as helicopters, and in implementing the recommendations of previous peacekeeping reviews.
Enough already!  When multiple speakers are highlighting the  importance of "implementing the recommendations of previous peacekeeping reviews", you know that "innovative thinking" is probably in short supply.  I'm afraid that I fault the Indian conveners for not shaking up the discussions:
A background paper prepared for the Security Council's meeting contains a solid but all-too-familiar litany of diplomatic statements about how peace operations are resourced and managed.  It fails to grapple seriously with the hardest cases facing the UN or offer a serious framework for resolving them.
As I've argued before, peacekeeping is an issue on which New Delhi can show global leadership, but holding debates in New York in which everyone says more or less exactly what they've always said isn't the way to achieve that.
August 29, 2011 at 1:13 am | More on Africa, Conflict and security, Cooperation and coherence, Global system, South Asia |

Comments closed
Foreign aid from 'new donors' (aka emerging economies) now makes up around $10bn/year.
And this has doubled in the last five years as the Economist noted last week in a piece on 'aid 2.0′ triggered by the news that India is to set up its own aid agency with a budget of at least US$1.5-$2bn/year (or triple the annual value of UK aid to India leading to the appearance UK aid is being subcontracted).
One might well ask what if most of the world's poor live in new donor countries – does it suggest the poor overseas are more deserving than the poor at home?
So, what might aid 2.0 looks like?
One way to take a look is with Chinese foreign aid now that there's a fascinating dataset on Chinese aid projects (here) that has been painstakingly put together by the Aid Data guys. (By the way a health warning: I am not a Chinese aid expert – read a good read here or the new Chinese government aid white paper here or search Duncan Green's blog for various China pieces).
The Aid Data dataset of Chinese aid projects covers some 500 Chinese foreign aid projects from 1990-2005 by the year, project description and country recipient and in a very few cases the financial value. For example, in 1991 Chinese aid funded a duck breeding farm in Ecuador breeding 70,000 ducklings a year (wonder if it's had a Randomised Evaluation yet?).
Of course this is just the project aid declared by the Chinese Ministry of Commerce and data only runs up to 2005 but it makes fascinating reading if you've ever wondered what 'new' donor's aid looks like and how different or not it is from 'traditional' donors aid (meaning the OECD countries).
So what does Chinese project aid look like based on the Aid Data dataset?
A quick scan suggests: (i) About a half of the projects listed have a direct relation to standards of living via social investments in health equipment or education facilities or via economic growth and production or income generation; (ii) As is well known there's lots of infrastructure spending (aka aid as concrete) – about a quarter of the projects listed relate to infrastructure – water and power infrastructure in particular; and (iii) Perhaps surprisingly, a quarter or so of all the projects listed relate to leisure and sport – there are numerous new or renovated gymnasiums in Africa (eg Niger, Rwanda and Benin to name a few) and new sports stadiums – one of the biggest being a 30,000 seater stadium in Togo 'covering an area of 36,000 square metres and including, one Olympic track, an electronic scoreboard, quality pitches and a giant screen'.
So, how different is all this from 'traditional' aid or aid 1.0? Much bilateral aid in recent years might well fit into the first grouping of social investments and income generation; some would fit into infrastructure but perhaps less so and probably little 'traditional' aid would be leisure or sport related I'm guessing…
And, more importantly perhaps is all of this is probably not where the big money is given the package aid deals of trade and investment from China, the real value probably lies in those non-aid, trade and investment aspects of the deal than in gyms and duck farms (even if they do breed 70,000 ducklings a year which sounds pretty impressive to me).
August 26, 2011 at 4:13 pm | More on Cooperation and coherence, Economics and development, Global system |

Comments closed
I am an exceptionally excited man.  Next week brings the publishing event of 2011: the appearance of Dick Cheney's memoirs.  The NYT has seen an advance copy, and highlights the former Veep's claim that he advised President Bush to bomb Syria in 2007.  Prescient, huh?  But it looks like In My Time: a Personal and Political Memoir is going to be utterly jam-packed with enjoyable nuggets:
He [writes] that George J. Tenet, the director of the Central Intelligence Agency, resigned in 2004 just "when the going got tough," a decision he calls "unfair to the president." He wrote that he believes that Secretary of State Colin L. Powell tried to undermine President Bush by privately expressing doubts about the Iraq war, and he confirms that he pushed to have Mr. Powell removed from the cabinet after the 2004 election. "It was as though he thought the proper way to express his views was by criticizing administration policy to people outside the government," Mr. Cheney writes. His resignation "was for the best."
I literally don't know what I'm going to do with myself until I get my hands on a copy of this tome.  Cheney has predicted that there "will be heads exploding all over Washington" when it comes out.  The book is #3 on the Amazon best-sellers list.  I only wish that the publishers had picked a more suitable cover design, like this:
August 25, 2011 at 4:54 pm | More on Conflict and security, Influence and networks, North America, Off topic | 1 Comment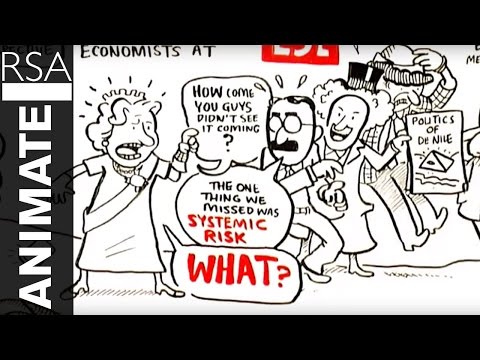 August 25, 2011 at 8:19 am | More on Economics and development, Global system, Influence and networks | 1 Comment
While I am not a regular reader of Creamer Media's Mining Weekly, I know people who are.  And they are not happy about this story from the Congo…
Congolese security forces have seized a jeep belonging to the United Nations peacekeeping operation and arrested a UN employee suspected of trying to smuggle over tonne of minerals out of the country, the government said on Monday.

The incident will embarrass the UN force, MONUSCO, which has helped prop up Democratic Republic of Congo's weak armed forces but is also often accused of not doing enough to protect civilians and has been involved in sexual abuse scandals.
What happened?
Congolese Information Minister Lambert Mende said the incident took place on Sunday evening at the border crossing in the eastern city of Goma.

"Border police … and other security services … have seized a load consisting of 24 packages of cassiterite (tin ore) each weighing 50kg, on board a MONUSCO jeep," he said.

A police investigation is under way and two people, including a Congolese U.N. staff member, have been arrested, Mende said.
As the lovely portrait of a lump of cassiterite at the top of this post suggests, trying to move a tonne of the stuff around by jeep might not to be the most subtle plan ever.   For good discussions of how to monitor, rather than exploit, the DRC's extractive industries, look at the papers from CIC collected here.
August 24, 2011 at 5:02 pm | More on Africa, Climate and resource scarcity, Conflict and security, Cooperation and coherence, Economics and development |

Comments closed
Readers of academic journal Addiction will have become rampant eurosceptics after perusing a recent article by Rebecca Gordon and Peter Anderson entitled "Science and alcohol policy: a case study of the EU Strategy on Alcohol".   I didn't know that the EU had a strategy on booze, but the bloc has a habit of launching "strategies" with variable amounts of substance.  In this case, the EU Council asked the European Commission to devise a strategy on reducing alcohol-related harm.  The Commission published a Communication on the subject in 2006.  Is it any good?
Although the Communication acknowledges and supports existing interventions which have high evidence for effectiveness, such as enforcing blood alcohol concentration (BAC) limits for drivers, it extensively promotes other interventions which have been shown to be ineffective; for example, recommending education and persuasion strategies as a measure across all its five priority areas.
In other words, dear readers, the Commission is boosting policies that don't work.
Measures to influence price are mentioned only once in relation to sales in drinking venues limiting two-for-one drinks offers. Measures to control physical availability are mentioned infrequently.
It doesn't really sound like the Commission's heart was in it…
It also focuses its efforts more on mapping member state actions and coordinating knowledge exchange than on providing concrete recommendations for action or developing Europe-wide policy measures. This may be a compromise between the rights of Member States to develop national policy and legislation and the obligation of the European Union as a collaborative body to protect health.
So this is all about sovereignty and subsidiarity?  Not quite…
Furthermore, it has been suggested that the European Union's roots as a trading block emphasizes collaboration with industry stakeholders and this influences the ability to prioritize health over trade considerations.
Who might these powerful "industry stakeholders" be?  I have a faint idea, as I once had a brush with them myself.   Late last year, I co-authored a piece in the European Voice with Sushant K. Singh on the EU's relations with India.  We noted that efforts to sign off on an EU-India free trade agreement had been held up by disputes over liquor tariffs, and expressed surprise that a potentially important strategic relationship was being complicated by the price of booze.  Soon afterwards, a representative of the European Spirits Organisation wrote a sniffy letter to the European Voice arguing that "that spirits are the EU's most important agri-food export (worth €5.7 billion in 2009)."
I am told that EU-China relations are similarly complicated by the interventions of the, er, liquid lobbyists in Brussels on liquor tariff issues.    I'm all for boosting agri-food exports, of course.  But one would think that the EU could at least set aside "trade considerations" when it comes to stopping its citizens drinking themselves to death.
August 23, 2011 at 8:48 pm | More on Economics and development, Europe and Central Asia, Global system, Influence and networks, Off topic | 2 Comments
The New York Times reports that this sculpture of a golden fist crushing a U.S. jet was one of Colonel Gaddafi's favorite works of art.  What is the point of being a tyrant if you surround yourself with such rubbish?
A further thought on the Gaddafis' style choices: there has been much excitement about Gaddafi's son Seif al-Islam marauding around Tripoli after he had reportedly been captured.  A number of journalists have noted that he was sporting "a full beard and wearing an olive-green T-shirt and camouflage trousers."  This has been read as evidence of his willingness to fight on.  But this overlooks the fact that Seif notoriously undertook postgraduate study at the LSE.  In my experience, a high percentage of LSE students can be found with "a full beard and wearing an olive-green T-shirt and camouflage trousers" at almost any time, and it is usually a sign that they are going to tell you something complicated about Habermas, not fight to the death.
August 23, 2011 at 6:30 pm | More on Middle East and North Africa, Off topic |

Comments closed
So, it's all over in Libya.  Or is it?  I tend to concur with Stephen Walt's nervous take:
The danger is that we will have another "Mission Accomplished" moment, when French President Nicolas Sarkozy, NATO head Anders Fogh Rasmussen, President Obama, and their various pro-intervention advisors give each other a lot of high-fives, utter solemn words about having vindicated the new "Responsibility to Protect" (R2P) doctrine, and then turn to some new set of problems while Libya deteriorates. And as an anonymous "senior American military officer" told the New York Times: "The leaders I've talked to do not have a clear understanding how this will all play out."
What is to be done?  I have published a short post over on the ECFR blog, arguing that it's not clear that the Libyan rebels can restore stability and normality on their own:
Luckily, outside help is forthcoming.  The next weeks will see international officials (and no doubt a lot of spooks) hurry to Tripoli with offers of assistance. Months ago, UN Secretary-General Ban Ki-moon appointed a Special Adviser on Post-Conflict Planning on Libya to prepare for this moment.  The adviser, Ian Martin (who I previously had the privilege of working with on a review of the UN's political missions) has had time to make detailed preparations. While European governments and EU officials will want to play a part in reconstructing Libya, the UN is best-placed to coordinate the overall international effort.

But the next few weeks may well be chaotic, with regime die-hards and criminal opportunists on the loose, and it will be necessary to ensure that UN and other civilian officials are sufficiently well-protected to do their job properly. It's unlikely that Libya will turn into another Iraq, but it's certainly conceivable that someone might try to repeat the attack on the UN's Baghdad headquarters in 2003 that killed its chief Sergio Viera de Mello.

In this context, the EU could help Libya's transition to stability by resurrecting a proposal that failed to work out earlier this year. Back in April, the EU Council approved an EU military mission (EUFOR Libya) to help get humanitarian aid into Libya if UN aid officials requested help. As I pointed out in an op-ed in June, the proposal wasn't very well thought-out, and the mission never got off the ground.

But now the idea's time may have come. If the EU Council wants to help speed up the Libyan transition, it should declare its willingness to offer one or two of the EU's Battle Groups to protect and assist UN and other civilian officials for up to three months.  This wouldn't be full-scale peacekeeping, but a narrower job of guarding compounds and convoys and providing secure communications while Libya moves towards stability.
What happens after that?  It's worth checking out this new piece by Daniel Serwer on stabilizing Libya and (with apologies for the immoderate self-advertising) a piece that I wrote with Bruce Jones and Jake Sherman on the same topic back in April.  Long-time hawk Max Boot also deserves credit for persistently raising the subject but I find his solution - a big Western operation comparable to that in Kosovo in 1999 - incredible.
August 22, 2011 at 6:38 pm | More on Conflict and security, Cooperation and coherence, Europe and Central Asia, Middle East and North Africa, North America |

Comments closed
The New York Times has done a series of mini-interviews with "leaders in fields other than politics", asking them what they would do if they were President.  Their answers underline that many very clever people would make very bad politicians.  Danny Meyer, for example, is an entrepreneur who has created some of New York's best restaurants.  But his presidential proposal sounds like something cooked up by undergraduates:
If I were president, I'd appoint a blue-ribbon committee of 14 accomplished citizens — one each representing these nonpolitical walks of American life: arts, science, sports, big business, entrepreneurs, tech, medicine, law, education, environment, defense, religion, farming and philanthropy — and charge them with imagining innovative industries that put Americans to work and add value to our world. I'd prioritize among the committee's ideas, then advocate for a tax code rewarding sustainable job-rich industries, especially those that liberate us from imported oil.
Yeah man, it's just like if only we didn't listen to all the squares in suits, we'd totally realize that America's woes can be resolved by a better dialogue between farmers, defense analysts and David Beckham.  Without that, we'll never be able to produce a new generation of robots able to kill people with soccer balls entirely powered by excess corn starch and pig excrement.  Or something like that.
Or perhaps not.  But what am I saying?  As the NYT underlined in a very enjoyable recent profile, Mr. Meyer is devoted to perfecting the beef burger, and that's more than good enough for me.  I'd expected a slightly surer political touch from James Q. Wilson, one of the academic godfathers of neoconservatism (if you're into social policy, you'll know he's the brain behind the "broken windows" theory of policing) and an alumnus of any number of White House advisory groups.  What does he suggest?
With my staff, I would decide what my administration was for. Once I had clarified that, I would write several speeches on how to cope with a stagnant economy, how to deal with countries (such as Iran and Syria) that harass their own populations, and how the United States is committed to the survival of Israel. These speeches would not attack the other party or previous presidents but would describe the views I supported. On the economy: do I favor tax cuts or increases, expenditure reductions or increases? On terrorist regimes: what sanctions will I support? On Israel: under what circumstances would an attack on Israel be regarded as an attack on the United States? People would disagree with some of what I said, but they would know where I stand. After delivering the speeches, I would submit to Congress my specific proposals, on which I would ask them to vote.
Seriously?  "Write several speeches"?  Not just one or two?  Is that it?
I guess that Wilson is trying to imply that the current U.S. President has not always been 100% clear about his beliefs and not been tough enough with Congress.  Fair enough.  But can Professor Wilson really think that the essence of wielding power is so simple?  I sincerely doubt it.  Nonetheless, the NYT's exercise is a good reminder that great political thinkers aren't necessarily great guides to how to do politics.
(PS: for those with any time left for summer reading, I thoroughly recommend going out and getting a copy of Jan-Werner Müller's outstanding new book Contesting Democracy.  It's a history of European political thought in the twentieth century, and it deals with hard political questions about what leaders like Mussolini actually thought they were doing.  It starts out with a fine dissection of Max Weber's lecture "Politics as a Vocation", which is still the best explanation of what it takes to be a serious politician.)
August 21, 2011 at 9:37 pm | More on Economics and development, Influence and networks, North America | 1 Comment