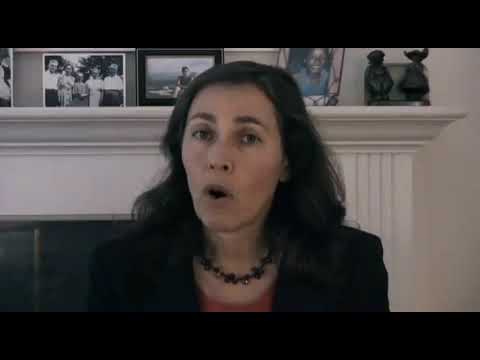 This video, by Laurie Williams and Allan Zabel, two veteran Environmental Protection Agency staffers based in California who specialise in emissions trading, is causing a small commotion in the US – as the EPA has now demanded that they either remove, or substantially re-edit the film.
Writing as someone who's also done a stint in officialdom working on emissions trading (though only of a few months rather than Williams and Zabel's few decades between them – I was seconded in to Defra in 2002 to co-ordinate the offsets part of the now defunct UK Emissions Trading Scheme), I think they are totally right about the disastrous train crash that is allowing 'offset' permits in to cap-and-trade schemes (see this post I did back in September arguing same).  And they're also right that phase 1 of the EU Emissions Trading Scheme ended up giving windfalls to utility companies for no real emissions cuts.
But I think these are arguments for doing cap-and-trade properly, rather than doing away with it altogether. The critique about utility windfalls can be dealt with fairly easily, I think: the EU should have auctioned permits rather than giving them away.  But the bigger issue is the one about the use of offsets – either at US or at global level.
As they point out, the problem with offsets like Kyoto's Clean Development Mechanism is that they're based on the idea that even if you don't have a cap, you can still do the trade part.  If you're wondering how the verification happens – to make sure that what you trade is a real emissions reduction – well, so am I. It's all to do with comparing what did happen with what you think might have happened otherwise, and is hence an exercise in guesswork.
So these offsets shouldn't be included in US climate legislation.  Even more fundamentally, countries that don't have binding targets should not be involved in international emissions trading – period.  It's a recipe for disaster to allow permits from inherently unverifiable projects in developing countries in to the system, and then allow developed countries to claim them as their own "emissions savings".
The still larger issue is that you can't solve a global problem with a less-than-global solution – so any "solution" to climate change that lacks targets for developing countries simply isn't a solution, however compelling the equity arguments.
Of course, developing countries don't want binding targets – but equally, they don't want to lose the chance to profit from emissions trading.  This, ultimately, is why we're in the mess we're in with the CDM: developing countries were concerned that assets were being shared out and that they weren't getting any (an analysis that was 100% correct), so the CDM was dreamt up as a way of keeping them happy.  Alas, it came at a high price in environmental integrity terms.
What should we be doing instead? Well, it's logically very simple: binding caps for all countries, everyone gets to take part in cap and trade, and the global emissions budget is shared out according to some equitable formula (for my money, equal per capita entitlements by some future date – but ultimately, whatever policymakers can agree on is fine by me; the key thing is just to share the damn thing out and get on with it). 
Alas, no-one at Copenhagen is talking about these kinds of brass tacks, and it looks a racing certainty that the awful CDM will be with us for a while yet.  If policymakers are really hellbent on another round of the offsets gravy train, then it may be that the presenters of this video are right, and that a revenue-neutral carbon tax might be the best option.