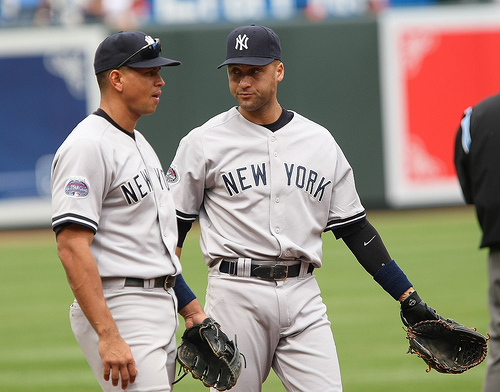 The Ottawa Citizen counts the costs of Canada's 2010 run for the Security Council:
The Harper government spent nearly $1 million ferrying diplomats around the world in an unsuccessful bid to shore up support for a Canadian seat on the United Nations Security Council, newly released documents show.

Foreign Affairs officials travelled from the Polynesian island of Tuvalu to the Solomon Islands and dozens of other destinations in an attempt to win backing for membership in the world's most exclusive club.
And then there were a few trips up to the Bronx…
The documents show thousands of dollars were spent entertaining foreign diplomats and U.S. officials, including a visit to a New York Yankees game with Cuban, Thai, Bosnian, Sri Lankan and Cambodian representatives. Canada also picked up tickets to take officials from Oman, Brunei, the Philippines and Italy to see the Cirque du Soleil.
I'd love to be the official who sits down and decides that the Sri Lankan ambassador is clearly going to trade their vote for an evening's baseball whereas the Omani is more into acrobatics… Anyway, I'm sure that Mets and Red Sox fans will be delighted with this extra evidence that the Yankees suck.